A range of our products
As part of our Narogauge Services offer  we stock a number of castings and other items that are essential to any engine build. If any of the larger jobs are too big for your workshop, a full machining service is also available. By purchasing the ready made wheel sets and machined cylinder blocks a locomotive could be constructed in the average model engineer's workshop with a small lathe and milling machine.
In addition we are also able to provide a variety of key components that all railways need. We can supply aluminium track, treated sleepers, galvanized steel fishplates and stainless steel track fixings. We can also manufacture points with or without weighted point levers, buffer stops and rail benders.
We are always happy to provide support and guidance to anybody looking to build their very own steam locomotive, carriages or railway.
Glass Fibre Dome Cover Size: 9"
Glass Fibre Dome Cover Size: 12"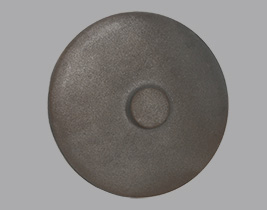 Smoke Box Door
Sizes: 9½" 11" 12½"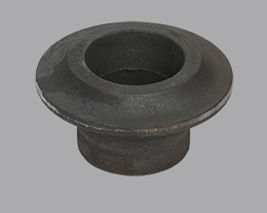 Chimney Caps
Size 3½", 4½" dia.
Chimney Base
To match chimney cap
Cylinders
Size 2½" 3½" 4⅝" & 5⅝"
Machined & Assembled Cylinder Set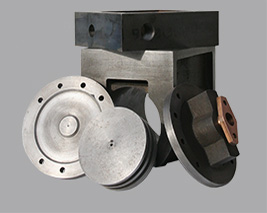 Machined Cylinder Set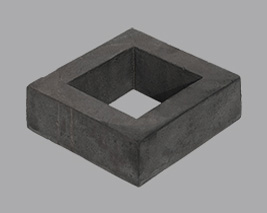 Steam Chest
To match cylinder
Pistons
To match cylinder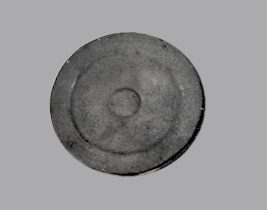 Front Covers
To match cylinder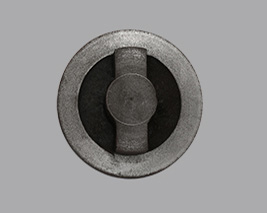 Rear Covers
To match cylinder
Brake Blocks
Bronze Timing Valve
To match cylinders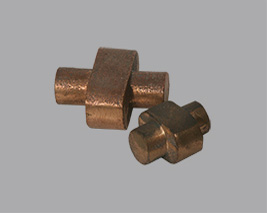 Bronze Piston Glands
To match cylinders
Rail Bender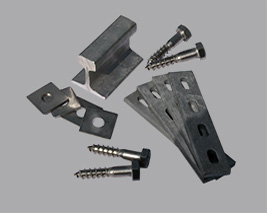 Rail, Fishplates and Track Fixings
Our Engine Building Service
The original Tinkerbell design has been modified gradually over the years as experience in the locomotives on a commercial railway has been gained. The railway has 3 standard designs of steam locomotive in 7¼" gauge: Tinkerbell 0-4-2 Tank engine, Horton 2-4-0 Tender engine and the biggest engine Jason 2-4-4 Tank engine.
Castings, certified boilers and laser or water cut parts are readily available for these engines. If you prefer something a little different, a design can be prepared to your specification.
All designs can be tailored to suit the customer's requirements. We also have parts to build larger engines, such as Offa, and would be happy to discuss this or any ideas that you may have.
For more information please use the get in touch form at the bottom of this page.
Please Note: Our workshops are at full capacity currently and we are not able to offer complete locomotive builds at this time.
Contact us
Get in touch
to purchase